How do you set-up and organize your new ice cream business?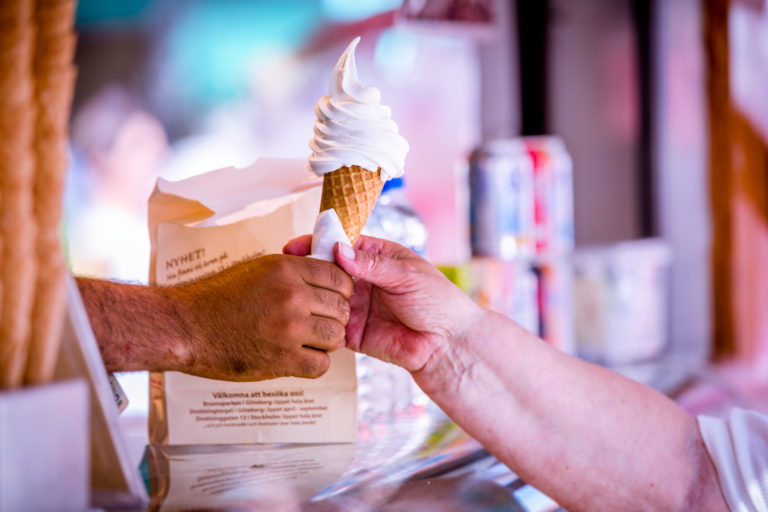 This article is an excerpt from our FREE Ice Cream Business Guide – CLICK HERE to get instant access to our ice cream and frozen yogurt business ebook collection!
---
"ANALYSIS OF THE COST PER SCOOP"
Parlor ice cream is usually sold in 3-gallon tubs. 3 gallon round cans are available from Edy's, Breyer's, Blue Bell, and most premium local labels. For premium ice cream, a rough estimate of the cost is about $35 per bowl. Some businesses charge less for Vanilla, Chocolate, and Strawberry, and more for all else.

The $30 figure is a decent average figure. for high-end ice cream A 3-gallon tub is expected to yield 55 four-ounce scoops. This equates to a cost of.55 cents per scoop. To account for waste, giveaways, and other expenses, I like to add 8 cents to the price. So, per scoop, we're looking at.63 cents. Many businesses would try to sway these statistics in their favor, but I can tell you from personal experience that the $.63 per 4 oz scoop is fairly consistent.


Add For a total of.70 cents per scoop, add another 7 cents for the cup and spoon or the cone. And if you pay a few dollars less for the pool, it's unlikely that it works out to be any less in real life. When it comes down to it, cheaper tubs normally have more air whipped in and yield fewer, resulting in the same or higher cost. $2.50 is my suggested retail price, but $3 to $3.50 isn't out of the question. However, depending on the location, this may be excessive. Since you're in it to make money, do some market research in your field and make sure you start as big as the market can bear. It's never a good idea to raise rates later when you know you're not charging enough, so make sure you pay close attention to your pricing plan right away. The vast majority of new business owners make the error of not charging enough for their goods. Don't let this happen to you.
The COGS (cost of products sold) is 28 percent at $2.50 retail. (.70/$2.50 = a 28 percent discount). You should also accept the fact that your workers are likely to overscoop, resulting in a serving size of 5 or 6 ounces, affecting the cost of products sold and what your selling price to the consumer should be (To put it another way, if your workers are serving more, you can charge more)
Are you looking for a PACKAGE DEAL to help you launch your ice cream shop? CLICK HERE for updated pricing, and check out the video below! 
Thanks for reading this post!
Neil Williams
President – KeyWord Farm, LLC