Ropak Plastic Ice Cream Containers: How To Install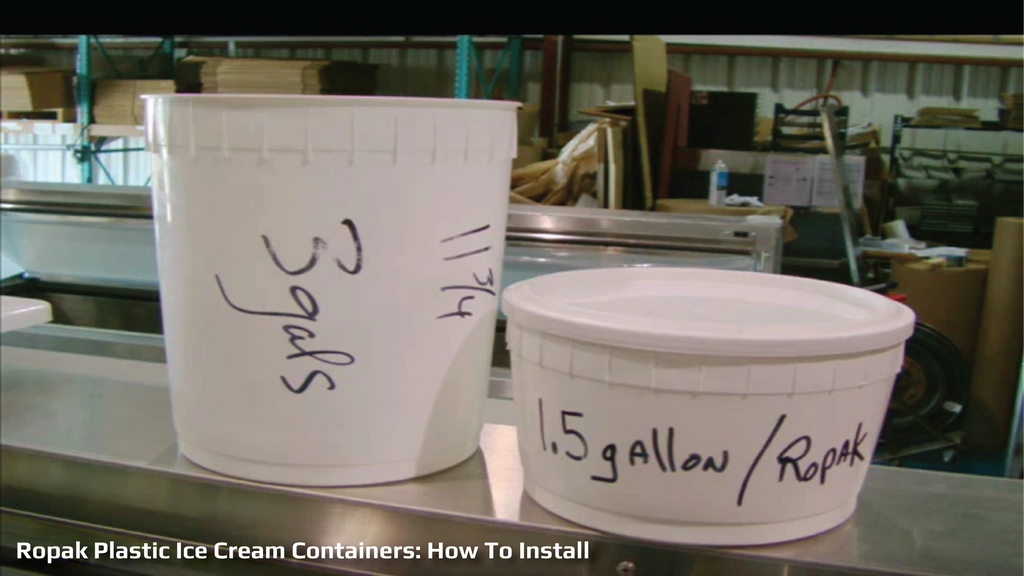 Today we're are going to talk about the Ropak Ice Cream Bucket Holding system, manufactured by Nelson, for Nelson dipping cabinets. First, you'll start with two side trays, depending on the size of the cabinet and the white trays for the ropak tubs. Most people use a three-gallon or one-and-a-half-gallon ropak container buckets (the ropak tubs above!)
Do you need Ropak tubs, lids, trays, Can Collars, or even a full Ropak kit, shipped ASAP? - CLICK HERE to View!
Installing Ropak Ice Cream Containers:
First, install the trays into your dipping cabinet. If you have an 8 dip you have two, if you have a 12 or 10 or 16 you generally have four. You put two on either side, making it very simple to install. You'll notice on the side rails there are tabs. These tabs hold the white trays in place, so they don't move. If you fill your tubs only to about two inches to the top, the three-gallon Ropak Containers can stand on top of each other. If you go all the way then we have to make arrangements.
The one and a half gallon on the right, the three on the left will fit in very nicely in the ropak trays. Again put all your trays into place. the tabs will hold the Ropak trays so they don't move. Add all the trays depending on the size of the cabinet; if you have a 16 hole you'll have eight trays if you have an 8 hole you'll get four trays.
Once you have all the ropak trays installed go ahead and put on your ice cream in!As you can see, the ropak system is very simple. the ropak containers fit into the trays and they lock into position. the Ropak system is just that simple.